2019 Spring Concert Auditions
Anyone from 5-8 grade who would like to audition for a solo for the 2019 Spring Concert, must do so with one of the two songs below. (Memory or Castle On A Cloud)
Auditions will take place after chapel on March 20 and 27. Please engrade Mr. Sax and let him know if you plan on trying out.
Memory
1. Midnight not a sound from the pavement
Has the moon lost her memory
She is smiling alone
In the lamplight
The withered leaves collect at my feet
And the wind begins to moan

2. Memory all alone in the moonlight
I can dream of the old days
Life was beautiful then
I remember the time I knew what happiness was
Let the memory live again


Refrain: Every street lamp seems to beat
A fatalistic warning
Someone mutters and the street lamp sputters
And soon it will be morning


2. Daylight
I must wait for the sunrise
I must think of a new life
And I mustn't give in
When the dawn comes
Tonight will be a memory too
And a new day will begin


Refrain: Burnt out ends of smoky days
The stall cold smell of morning
A street lamp dies, another night is over
Another day is dawning

4. Touch me,
It is so easy to leave me
All alone with the memory
Of my days in the sun
If you touch me,
You'll understand what happiness is
Look, a new day has begun...
"Castle On A Cloud"
1. There is a castle on a cloud
I like to go there in my sleep
Aren't any floors for me to sweep
Not in my castle on a cloud
2. There is a room that's full of toys
There are a hundred boys and girls
Nobody shouts or talks too loud
Not in my castle on a cloud
Refrain: There is a lady all in white
Holds me and sings a lullaby
She's nice to see and she's soft to touch
She says, "Cosette, I love you very much"
3. I know a place where no one's lost
I know a place where no one cries
Crying at all is not allowed
Not in my castle on a cloud
Thanks to the Ann H. and Norbert H. Leeseberg Trust for the purchase of our current hand-chimes.
"Praise the LORD! Praise God in his sanctuary; praise him in his mighty heavens! Praise him for his mighty deeds; praise him according to his excellent greatness! Praise him with trumpet sound; praise him with lute and harp! Praise him with tambourine and dance; praise him with strings and pipe! Praise him with sounding cymbals; praise him with loud clashing cymbals! Let everything that has breath praise the LORD! Praise the LORD!"
[Psalm 150:1-6]
Please click on to the files at the bottom of this page to hear our students perform on the hand-chimes.
(2017 Christmas Concert and 2017 Spring Concert
Audio at the bottom of this page)
7th Grade at 2017 Christmas Concert
(Narrators and Percussionists)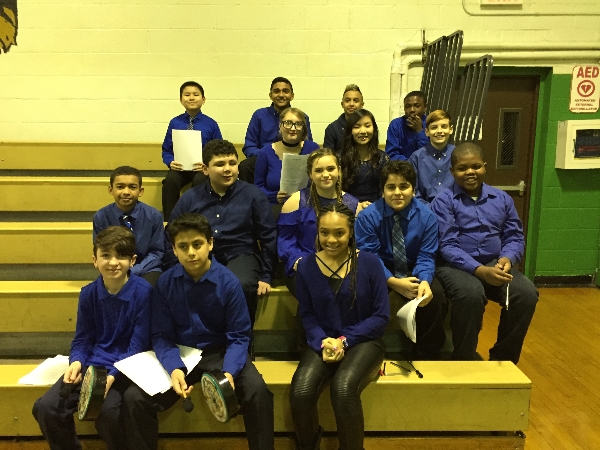 8th Grade at Christmas Concert 2017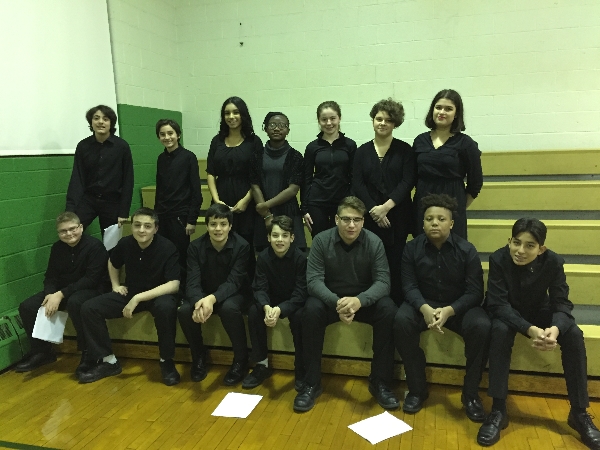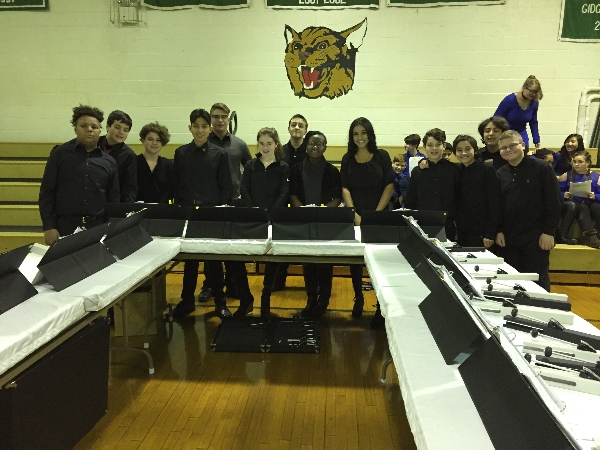 Setting Up for Weekly Chapel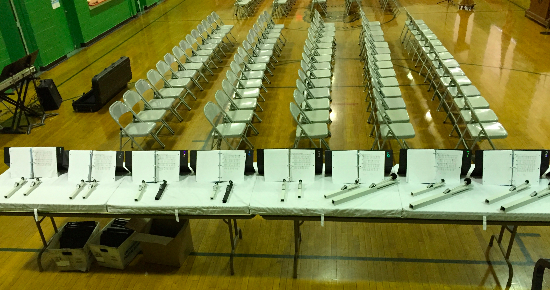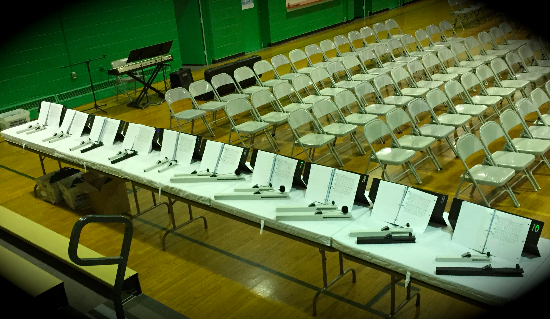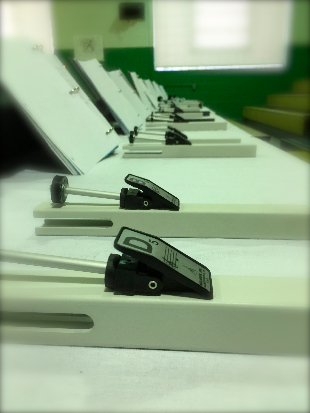 Welcome to St. John's Lutheran School's
Music Program!